When you're planning your big day, for the bride, the dress has always been one of the top priorities; it is your time to truly dress to impress. However getting your dream dress, also means making sure your bridal party are also wearing something complimentary.
Photo grabbed from Wikipedia
When it comes to
choosing the bridesmaid dresses
, you might have an idea about the colour but finding something that fits your friends, suits their shapes and looks bang on trend can seem impossible. That's why there's always a wedding that comes to mind where the bridesmaids looked absolutely awful. If the thought of getting the bridesmaid's gowns sorted sends you into a cold sweat then follow our top tips on how to dress you best friends in awesome outfits they'll actually thank you for:
Hit the high street. Sometimes the styles of dresses in a bridal boutique can feel a bit formal, fussy or downright dated so if you want something a little more slick and trend-driven then check out the high street or look online for a whole host of amazing dresses in every shade imaginable and all in this seasons must-have shapes. Getting something a little less grand gives your friends a chance to wear their dress for more than just your big day.
Give your dresses the tonal treatment – If you don't want to have a totally matching wedding party then go tonal for a modern twist on the traditional bridesmaid style. All the dresses in one hue, but different shades, is ideal for a more laid-back feel and if your bridesmaids come in all different shapes and sizes it's nice to be able to offer them a range of different styles so that they can find a dress that flatters their figure.

Magnificent mismatching – If you're not going down the traditional route and want to create a carefree and bohemian feel for your big day then letting your bridesmaids choose their own outfits is the only choice. A miss-match of dresses can look really cool, but some guidelines can be good; so if the wedding has a theme then give them that info and let them get on with it. Their eclectic choices will look so striking on the big day and everyone will feel comfortable because they chose the dress themselves.
So if you're struggling with all the stuffy dresses on offer, and everyone seems unsure by the dresses you're suggesting, it might be time to start thinking about breaking all the bridesmaid rules and getting creative with your choices.
My share for: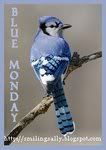 comments